Welcome to the fascinating world of Kabuki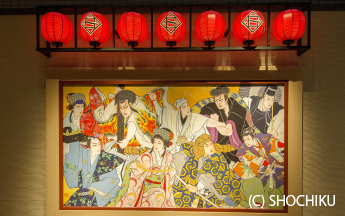 Kabuki is one of Japan's most popular traditional arts both at home and abroad. A comprehensive art with a history spanning over 400 years, kabuki combines diverse elements and attention-grabbing techniques in a fascinating performance that recaptures the world depicted in ukiyo-e paintings with gorgeous costumes and props on detailed sets that include hanging equipment, revolving stages and elevating platforms. Performed by actors with remarkable skills honed through rigorous practice since childhood, kabuki rightly earned UNESCO Intangible Cultural Heritage status.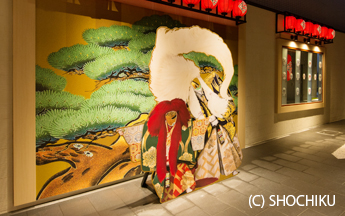 A single day of kabuki typically consists of multiple two-act plays with dancing and acting. Guests can choose to attend only one of the plays to lower the price of admission. English audio explanations are also available via headphones during the performance.

Kabuki is performed at various theaters throughout Japan, but is best enjoyed at Kabuki-za in Tokyo or Minami-za in Kyoto, which specialize in kabuki. The Fujita Kanko Group has hotels conveniently located near both theaters, and the hotel in Kyoto features two rooms with kabuki themes for those seeking total immersion in the world of kabuki.

| | |
| --- | --- |
| | |
■ Hotel Gracery Kyoto Sanjo
For details, visit: http://kyoto.gracery.com/
■ Hotel Gracery Ginza (Tokyo)
For details, visit: http://ginza.gracery.com/
Welcome to the fascinating world of Kabuki