Warm up with ramen this autumn
Ramen noodles have their roots in Chinese noodle dishes. It was long believed that the first Japanese to eat them was a deputy general in the Edo period (17th century). However, it was discovered only this year that a monk in Kyoto ate them over 200 years before.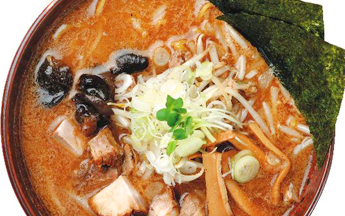 This long history suggests that ramen noodles underwent a series of refinements to become the truly unique Japanese dish they are today.

Currently, there are said to be over 30,000 ramen noodle shops throughout Japan. The flavor and ingredients vary by region and shop. Some shops today even add cheese and tomato to the more traditional ingredients like miso, soy sauce and tonkotsu (pork bone).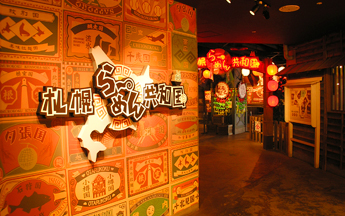 More and more tourists are visiting Japan specifically to visit ramen shops, and our hotels are increasingly receiving inquiries about them. When asked where to go, we answer, "You could visit Fukuoka for tonkotsu ramen or Hokkaido for miso ramen, but the Shin-Yokohama Ramen Museum in Yokohama serves ramen from all over Japan."

Why not visit Japan this autumn and warm up with hot ramen!
■ Hotel Gracery Sapporo (Hokkaido)
For details, visit: http://sapporo.gracery.com/
■ Canal City Fukuoka Washington Hotel
For details, visit: http://fukuoka.washington-hotels.jp/
■ Yokohama Sakuragicho Washington Hotel
For details, visit: http://yokohama-s.washington-hotels.jp/
■ Yokohama Isezakicho Washington Hotel
For details, visit: http://yokohama-i.washington-hotels.jp/
Warm up with ramen this autumn