Savor seven-herb porridge on the seventh day of the year
Japanese traditionally eat rice porridge with herbs on January 7 to relieve their tired tummies after overeating and drinking during the New Year's holiday.

This porridge, called Nanakusa-gayu, has a simple salty flavor and is gentle on the body. It contains seven spring herbs - seri (Japanese parsley), nazuna (shepherd's purse), gogyou (Jersey cudweed), hakobera (chickweed), hotokenoza (Japanese nipplewort), suzuna (turnip), and suzushiro (daikon radish) - and is said to have been eaten for good health as far back as the 9th century.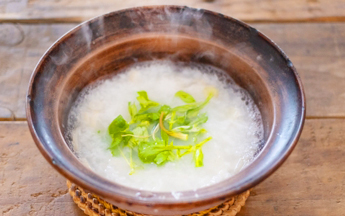 Legend has it that seven-herb rice porridge was born from two customs: an old Japanese custom of picking young greens at the beginning of the year to ward off evil, and an old Chinese custom of having soup with seven kinds of vegetables as a prayer for sound health.

If you're in Tokyo on January 7, why not offer up a prayer for good health by eating seven-herb rice porridge at a shrine near one of our facilities? It's offered at Namiyoke Jinja near Hotel Gracery Ginza, Atago Jinja near Hotel Gracery Tamachi, and Ohtori Jinja near Hotel Gracery Asakusa.

| | |
| --- | --- |
| | |
■ Hotel Gracery Ginza (Tokyo)
For details, visit: https://ginza.gracery.com/

■ Hotel Gracery Tamachi (Tokyo)
For details, visit: https://tamachi.gracery.com/

■ Hotel Gracery Asakusa (Tokyo)
For details, visit: https://asakusa.gracery.com/
Savor seven-herb porridge on the seventh day of the year