Origami is for everyone
Origami is the traditional Japanese art of folding square sheets of paper into various shapes such as flowers, animals and vehicles. Many Japanese learn to fold a few simple origami designs in their childhood.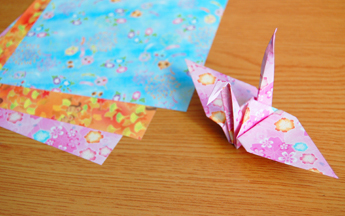 In recent years, origami is attracting attention in the field of education for its ability to stimulate brain functions and creativity. Fascinating origami artworks by artists around the world are bringing origami high esteem for its artistic value. And the geometric properties of origami are earning it respect in the fields of mathematics and engineering, where origami is now practically applied in space engineering, medicine, construction and more.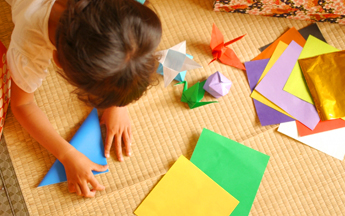 Japanese Restaurant ORIGAMI Asakusa in Tokyo, with two origami cranes in its logo, serves halal and vegetarian Japanese cuisine that Muslim and vegetarian tourists can enjoy with peace of mind. Authentic Japanese dishes like tempura and rolled sushi are strictly prepared without the use of any alcohol. When sightseeing in Asakusa, be sure to give it a try!
■ Japanese restaurant ORIGAMI Asakusa (Tokyo)
For details, visit: https://www.origami-asakusa.jp/en/