Magnificent Mount Fuji. Symbol of Japan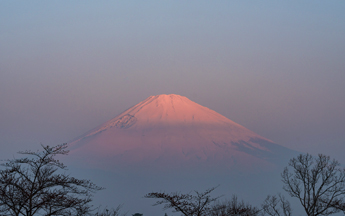 Japan's tallest mountain, Mount Fuji, has been an object of worship since ancient times and was registered as a World Cultural Heritage site in 2013. Its beautiful symmetry and surrounding natural scenery have made it a popular subject of photographs, paintings and other works of art. Many places in Japan within view of Mount Fuji have also taken on the "Fuji" name out of admiration for the mountain.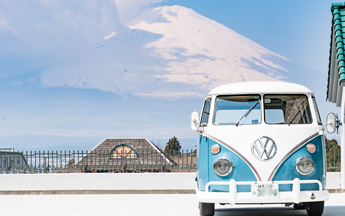 Climbing Mount Fuji is a popular activity. When the weather allows, you can witness spectacular views of nature from its peak, including awe-inspiring sunrises and vast seas of rolling clouds. Even beginners can easily climb Mount Fuji if they are well prepared. However, carelessness can lead to danger as with any mountain climbing. So please use common sense to fully enjoy the experience. The Mount Fuji climbing season always begins in early July.
Fujita Kanko Group recently opened a glamping facility at the foot of Mount Fuji in Gotemba City. We also operate hotels and hot springs a short distance away in Hakone City. Both locations offer a magnificent view of Mount Fuji and a convenient base for climbing trips.
■ Glamping Fuji no Kirameki (Fujigotemba)
For details, visit: https://www.fu-ji-no.jp/kirameki/en/index.html/
■ Hakone Kowakien Ten-yu
For details, visit: http://www.hakone-tenyu.com/
■ Hakone Kowakien Miyama Furin
For details, visit: http://www.miyama-furin.com/en-gb/
Magnificent Mount Fuji. Symbol of Japan