Japan's essential condiments – Soy sauce and miso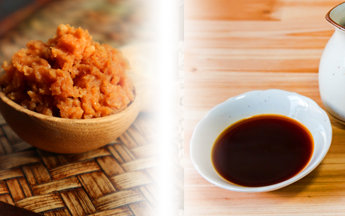 Everyone's talking about Japanese cuisine, which is recognized as an Intangible Cultural Heritage by UNESCO. When cooking Japanese cuisine, soy sauce and miso are absolutely essential. They originated from hishio sauce introduced from ancient China and evolved into Japanese miso with the byproduct soy sauce.

Soy sauce and miso do more than add flavor. They activate enzymes in our bodies because they are made from fermented protein-rich soybeans. Miso soup, made by dissolving miso paste in dashi soup stock, is filled with these essentials of Japanese cuisine. Simply by adding different ingredients, miso can be prepared as a soup or side dish to match all kinds of Japanese meals.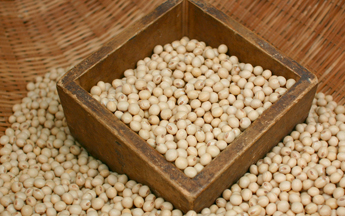 Soy sauce is used for more than just dipping sashimi and sushi. Cooks employ it when making teriyaki and simmering nimono dishes. It can also add a subtle flavor and fragrance to sautéed dishes because it goes perfectly well with butter.

Many Fujita Kanko Group restaurants serve traditional Japanese cuisine that delicately brings out the flavor of natural ingredients with miso and soy sauce. Please try our kaiseki courses and other mouthwatering meals, including soba, sushi and teppanyaki.
| | |
| --- | --- |
| | |
■ Fujita Kanko Group
For details, visit: https://fujita-kanko.com/sub/properties/featured-properties/#jsde
Japan's essential condiments – Soy sauce and miso