Japanese wagyu. The world's finest beef.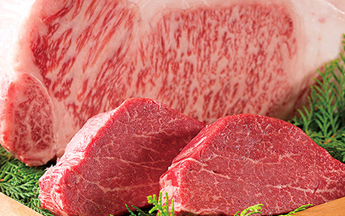 If you love steak, you've surely heard of Japanese wagyu, the amazingly soft, juicy and flavorful beef that can only be derived from four breeds of Japanese cattle.

The remarkable taste and texture of wagyu comes largely from marbling, a pattern of fat and lean that is measured by experts to rank the quality of the meat. The highest quality marbling comes from free-range cattle raised on the finest feed and purest water in rich natural environments full of greenery and clean air.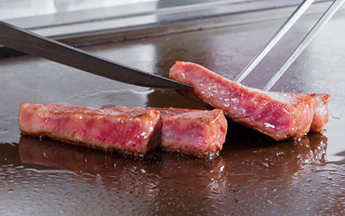 Each Fujita Kanko Group restaurant that specializes in wagyu beef has its own special style. Mokushundo in Hotel Chinzanso Tokyo slowly sears the beef on hot lava rocks from Mount Fuji. Teppan-Yaki Geihinkan, a registered tangible cultural property in the Kowaki-en onsen resort, prepares the beef right in front of your eyes. Either way, the taste is fantastic!

Experience unforgettable wagyu in a very special setting.
■ Wagyu beef and teppanyaki (Fujita Kanko Group)
For details, visit: https://fujita-kanko.com/properties/featured-properties/#jsde
Japanese wagyu. The world's finest beef.