Japanese start the New Year with osechi
As the old saying goes, "a good beginning makes a good ending." On New Year's Day, Japanese pray for a year full of happiness. Many families also perform traditional rituals such as placing kadomatsu ("gate pine") decorations near the entrance of their homes and preparing offerings for the gods such as kagami mochi rice cakes, oranges and lobsters.

Traditional Japanese New Year fare, called osechi, is served in special bento-like boxes called jubako for good luck. The food is prepared in large amounts that last for days, giving the gods of the hearth and kitchen a well-earned vacation.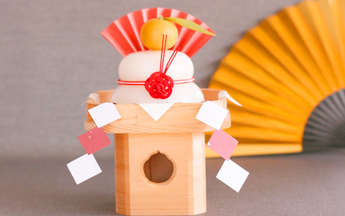 Each dish has a meaning that ranges from region to region and family to family, but is usually related to prosperity. The dishes are enjoyed by family members and guests who visit to exchange New Year's greetings. Traditional osechi consists of Japanese dishes, but many families now include European and/or Chinese dishes as well.

For a taste of excellent osechi this New Year, visit Hotel Chinzanso Tokyo or Taiko-en in Osaka and try their special New Year's buffet.
| | |
| --- | --- |
| | |
■ Hotel Chinzanso Tokyo
For details, visit: http://www.hotel-chinzanso-tokyo.com/

■ Taiko-en(Osaka)
For details, visit: https://www.taiko-en.com/e/
Japanese start the New Year with osechi