Japanese autumn foliage
Japanese have admired colorful autumn foliage for centuries. Between late October and early December, many travel to view the beautiful colors.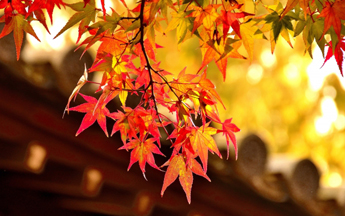 Japan is widely recognized as having especially beautiful autumn leaf scenery. The climate is ideal for diverse varieties of deciduous trees that produce delicate autumn leaves of wide-ranging reds, oranges and yellows.

Autumn leaf sightseeing ("hunting") dates back to the Heian period (8th – 12th centuries) and is a theme in some kabuki and noh theatre performances. By the Edo period (17th – 19th centuries), the practice became popular among everyday people.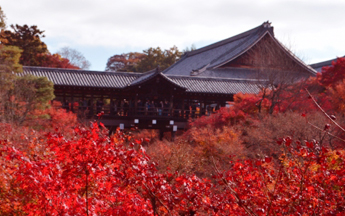 Some of the best spots for autumn leaf sightseeing are in the ancient capital of Kyoto, where the contrast of autumn colors and historic buildings is extremely picturesque. The popularity of famous spots such as Kiyomizu-dera and Tofuku-ji make it difficult to reserve hotel rooms in Kyoto during the height of the autumn leaf sightseeing season.

To enjoy the beauty of autumn in Kyoto, be sure to plan ahead!


■ Hotel Gracery Kyoto Sanjo
For details, visit: http://kyoto.gracery.com/