Heal and relax in Japanese hot springs
Japan is one of the world's best places to enjoy hot springs.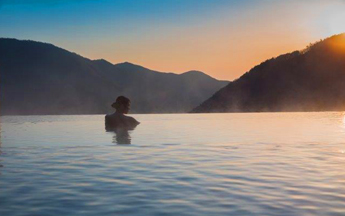 It boasts around 27,000 hot spring sources producing about 2.5 million liters per minute of hot water containing various chemicals and minerals. This abundance of hot springs, mainly along Japan's volcanic belt, spurred the development of a spa, bathing and onsen culture that has thrived since ancient times.

Hot springs used to be considered the source of mysterious waters that heal diseases and injuries. But now most people enjoy them for the bathing itself or as part of an experience in historic towns featuring unique local culture, nature and meals.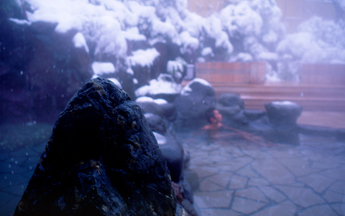 Hot spring etiquette includes rinsing oneself before entering and not dipping one's towel in the water. But hot springs are mainly places to relax and befriend others. They are best enjoyed in cold weather, which is now arriving.

The Fujita Kanko Group operates many ryokan (Japanese inns) that are ideally located to take advantage of Japan's best hot springs. They feature private outdoor hot-spring baths, "infinity hot springs" that seem to float in the sky and other facilities that contribute to a relaxing and unforgettable hot spring experience.
| | |
| --- | --- |
| | |
■ Hakone Kowaki-en Ten-yu (Kanagawa)
For details, visit: http://www.hakone-tenyu.com/

■ Ito Ryokuyu (Shizuoka)
For details, visit: http://ito-ryokuyu.com/english/index.html

■ Yufuin Ryokuyu (Oita)
For details, visit: http://www.yufuin-ryokuyu.com/english/
Heal and relax in Japanese hot springs