Flowery early summer festivals in Tokyo
Long ago in Japan, it was common to admire the beauty of morning glories in early summer and use Chinese lantern plant pods for herbal medicine.



People still gather early every summer in Tokyo to enjoy the Asagao (morning glory) Festival in Iriya and Hozuki-ichi (Chinese lantern plant market) at Sensoji Temple. Both festivals have a long history and their Edo era atmospheres attract tourists from within Japan and abroad.

Asagao Festival began late in the 19th century when gardeners first started growing and selling morning glories in Japan. Around 120 vendors still line up their stalls in front of Kishimojin (demon and goddess) gate from July 6 to 8 to sell morning glories of various colors.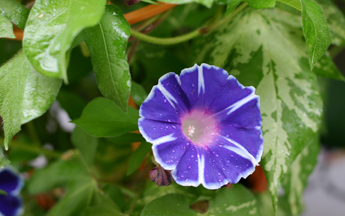 Hozuki-ichi fills the Sensoji Temple grounds with about 120 stalls of Chinese lantern plants and over 600,000 visitors every summer from July 9 to 10. Traditionally, July 10 is the best day of the year for worshipers to visit the temple and receive blessings from above.

Both festivals are located near Fujita Kanko Group accommodations and a fine Halal restaurant where you can more fully enjoy Japanese culture in Tokyo early this summer.


■ Hotel Gracery Asakusa
For details, visit: https://asakusa.gracery.com/

■ Akihabara Washington Hotel
For details, visit: https://akihabara.washington-hotels.jp/

■ Japanese restaurant ORIGAMI Asakusa
For details, visit: https://www.origami-asakusa.jp/en/
Flowery early summer festivals in Tokyo