Cherry blossom viewing in Sumida Park, Tokyo
Japan's oldest written record of cherry blossom viewing dates back to 812.
Cherry blossom viewing was a popular amusement for nobles and samurai. Then around 1720, Shogun Yoshimune Tokugawa had cherry trees planted in various areas throughout Tokyo so anyone could enjoy viewing their blossoms.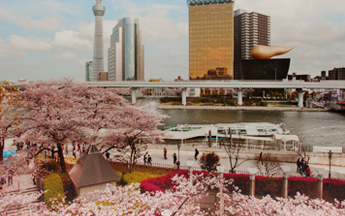 He also gathered people to plant cherry trees along the Sumida River to solidify the ground and affordably create natural embankments that would help prevent flooding. This measure is said to have effectively reduced the flooding that occurred frequently at that time.

Today, those same riverside trees in Asakusa are part of Sumida Park, one of Tokyo's most famous cherry blossom viewing areas.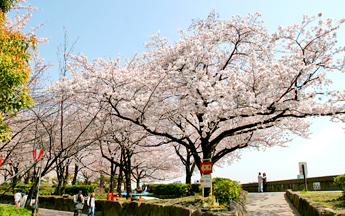 Every year from late March to early April, around 200,000 people visit the park to view the cherry trees blooming for about a kilometer along the river, as well as to enjoy evening illumination and various events.

To fully experience the pleasure of cherry blossom viewing at Sumida Park, we recommend staying at nearby Hotel Gracery Asakusa and dining on Halal cuisine at nearby Japanese restaurant ORIGAMI Asakusa.



| | |
| --- | --- |
| | |
■ Hotel Gracery Asakusa
For details, visit: https://asakusa.gracery.com/

■ Japanese restaurant ORIGAMI Asakusa
For details, visit: https://www.origami-asakusa.jp/en/
Cherry blossom viewing in Sumida Park, Tokyo