Celebrate the harvest moon in Japan
Japanese are known for celebrating seasonal events. In spring, they gather to admire blossoming cherry trees and other flowers. In autumn, many celebrate the year's most beautiful full moon.


This tradition of autumn moon viewing, called Otsukimi, originated in ancient China and is also called Jugoya (15th night) because the full moon rises around August 15th on the lunar calendar, which corresponds to mid-September through early October.

Otsukimi was originally a celebration of thanks for the autumn harvest. People would place dumplings, seasonal vegetables, sake and dry susuki grass decorations where the moon could be viewed – a tradition still practiced today.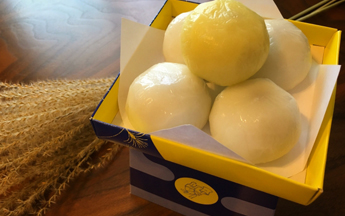 Since ancient times, the moon has been a popular theme in traditional Japanese poems and songs. Parents still tell their children through nursery rhymes and stories that the moon's surface looks like a rabbit pounding rice cakes.

Naturally, the countryside offers clearer views of the moon than the city. In places like Ito and Hakone, where the street lights are few and the night sky is especially dark, the moon and stars are extraordinarily beautiful.

Why not view the moon on a chilly night from a hot spring in Ito or Hakone?


| | |
| --- | --- |
| | |
■ Hakone Kowakien Ten-yu
For details, visit: http://www.hakone-tenyu.com/

■ Ito Ryokuyu(Shizuoka)
For details, visit: http://ito-ryokuyu.com/english/index.html

■ Yufuin Ryokuyu (Oita)
For details, visit: http://www.yufuin-ryokuyu.com/english/
Celebrate the harvest moon in Japan