Celebrate Gion festivities this summer in Japan
When people say "Gion Festival", they are usually referring to the Gion Festival of Yasaka Shrine in Kyoto, which is held every year throughout the month of July. One of Japan's three most famous festivals, it began over 1,000 years ago as a ritual to ward off evil spirits and features various events including big float parades.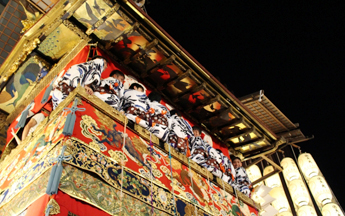 Gion is the name of a district near Yasaka Shrine, but affiliated shrines throughout Japan host their own "Gion" festivals with the most famous being in Hakata, Fukuoka Prefecture and Aizu, Fukushima Prefecture.

Hakata Gion Yamakasa Festival is a spirited celebration where participants pull floats weighing over one ton. On the final day, at dawn, seven floats are literally raced through the city for a distance of five kilometers. Over 3 million people visit this festival every year.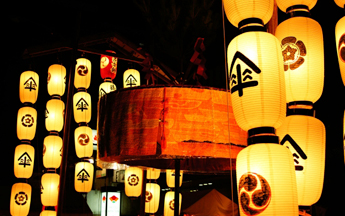 Aizu Tajima Gion Festival is best known for its parades of women in traditional bridal costumes and children performing kabuki. Recognized as a National Important Intangible Folk Cultural Property like the Gion Festival in Kyoto, it has been celebrated for over 800 years – about the same length of time as the Gion Yamakasa Festival in Hakata.

When visiting Japan this summer, why not make your stay extra special by staying at one of the following Fujita Kanko facilities and experiencing a nearby Gion festival!
■ Hotel Gracery Kyoto Sanjo
For details, visit: http://kyoto.gracery.com/
■ Canal City Fukuoka Washington Hotel
For details, visit: http://fukuoka.washington-hotels.jp/
■ Aizu Wakamatsu Washington Hotel (Fukushima)
For details, visit: http://aizuwakamatsu.washington-hotels.jp/
■ Properties by region (Fujita Kanko Group)
For details, visit: https://fujita-kanko.com/properties/
Celebrate Gion festivities this summer in Japan