Beat the heat with Japanese summer foods
In Japan, where the weather changes dramatically every season, people like to eat seasonal food that helps their bodies adjust.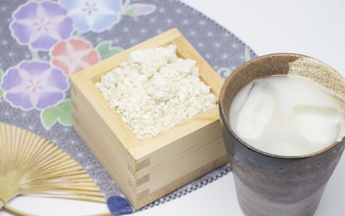 Summer heat, for example, is easier to bear when eating summer vegetables like cucumbers, tomatoes and watermelons that are full of water and potassium. Other popular summer foods include cold noodles such as somen and chilled ramen noodles that are refreshing in the heat even when people have no appetite.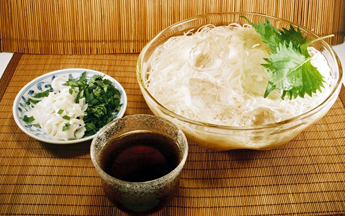 Amazake, a sweet drink made of rice and sake lees, is a summer treat so full of nutrition that it's nicknamed "drip infusion". Since the alcohol level is less than 1%, it's enjoyed by adults and children alike. In the past, it was commonly peddled by street vendors who entertained customers with their fascinating sales talk. The drink's mere mention in haiku poetry is enough to convey the season.


When visiting Japan in summer, the most famous areas to enjoy somen include Nara, Nagasaki and Sendai, where many of the noodles are produced. For the ultimate amazake experience, we recommend a tea house in Hakone that has been serving the drink for 400 years! It's a great way to cool down in the summer heat.

| | |
| --- | --- |
| | |
■ Hakone Kowakien Ten-yu
For details, visit: https://www.hakone-tenyu.com/en-us

■ Hotel Fujita Nara
For details, visit: http://en.fujita-nara.com/

■ Nagasaki Washington Hotel
For details, visit: http://nagasaki.washington-hotels.jp/

■ Sendai Washington Hotel
For details, visit: http://sendai.washington-hotels.jp/
Beat the heat with Japanese summer foods